Why Can't I Fly?
Written by Rita Golden Gelman
Illustrated by Jack Kent
Reviewed by Alex L. (age 7)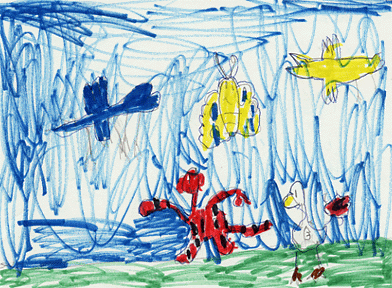 This book is about a monkey who tries to fly. If you like monkeys you will like this story.
My favorite part is when she puts on black and red spots. She does this because the ladybug told her to put on the spots. I think the pictures are funny and silly because she tries to fly five times. I like to monkey because she tried to fly. It was silly and fun to read.
I recommend this book to people who like monkeys. I like monkeys and I like this book.