Chrysanthemum
Written by Kevin Henkes
Illustrated by Kevin Henkes
Reviewed by Morgan C. (age 8)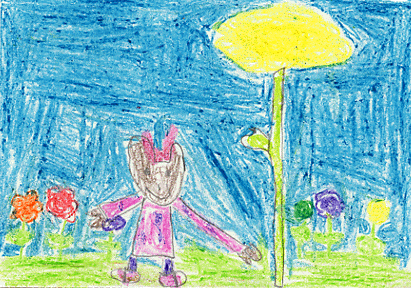 This book is about a little girl mouse named Chrysanthemum. Everybody in her class makes fun of her name. She gets upset. At the end, her teacher was having a baby and it turns out that she names her little girl Chrysanthemum. This makes Chrysanthemum feel very special.
My favorite part of this book is when Chrysanthemum's teacher has a baby girl. I like the way the illustrator made the picture of the chrysanthemum flower. It looks like a bunch of banannas bunched together.
This story reminds me of when I was eating at a resturant and saw a little mouse run into the wall. I recommend this book to anyone as it is a really good story. It has such a good happy ending.