Benjy's Dog House
Written by Margaret Graham
Illustrated by Margaret Graham
Reviewed by Kalana P. (age 6)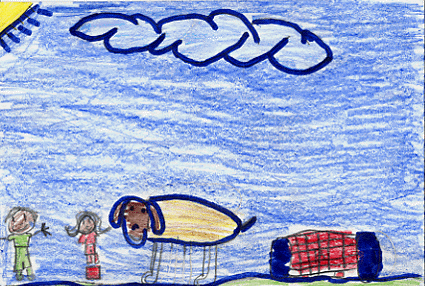 This story is about Benjy's Dog House. It's about how Benjy slept on Linda's bed, then on Jimmy's bed. Then one day father realizes that Benjy is not a puppy anymore.
This story is very sad. I still like this book. It is my own book. I was sad when daddy said Benjy wasn't a puppy anymore since he ate too much dog food. Then he got so fat.
I recommend this book to mothers, parents,and children because it is sad. If you like sad stories and you like dogs, you will like this book.