Corduroy
Written by Don Freeman
Illustrated by Don Freeman
Reviewed by Cody C. (age 7)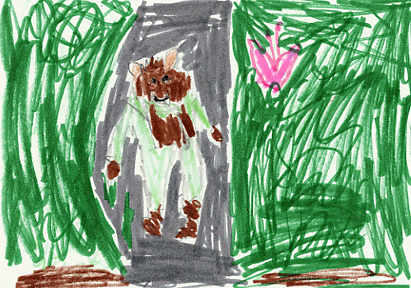 This book is about a little brown bear named Corduroy. A little girl named Lisa wanted to buy him from the department store window but her mom said "No" because he had a button lost on his overalls. The girl was sad and cried. Later Lisa went back and bought Corduroy with her own money.When she took Corduroy home she sewed on the button and they became friends.
My favorite part of this story is when Corduroy finds his button on a bed in the department store. A police finds him and puts him back on the shelf to be bought. The illustrations in this book are exciting and the characters faces are smiling. This makes the story a happy one.
The story reminds me of my own teddy bear at home. They have the same face. I recommend this book to people who like teddy bears.