Soccer Game!
Written by Grace MacCarone
Illustrated by Meredith Johnson
Reviewed by Jocelyn G. (age 6)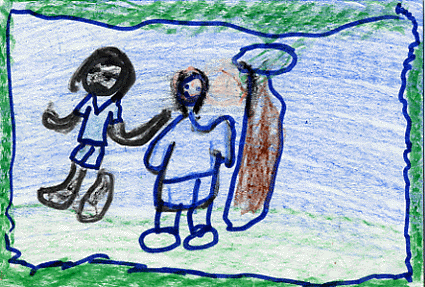 This book is about a soccer game. First the blue team was winning and then the red team got the ball. The ball was in the air. Their goalie was there. They see a hole and then they went to the goal. The ball goes in. And the blue team wins.
I like this book because it makes me laugh. My favorite part was when the blue team was winning. It makes me feel like I want to learn how to play soccer. It is funny because it makes me laugh when the blue team fell. I wish that I could be a good soccer player when I am ten.
I recommend this book to kindergarteners and first graders because the words are esay to read and sometimes the pictures help you to read. If you go to the park and play soccer you might enjoy reading this book.