Chicken Little
Written by Steven Kellogg
Illustrated by Steven Kellogg
Reviewed by Kaleah G. (age 7)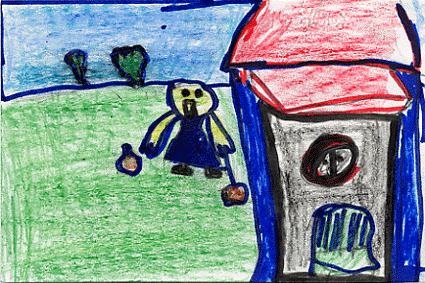 This book is about a little chicken who thought that the sky was falling. But the sky was not falling because an acorn fell on her head. Then she calls the police. After that, she calls the police. Then a fox named Foxy Loxy acts like the police. She finally puts all the birds in a fake police truck.
I like this books because it is funny. It makes me laugh so very hard. I like the part when the police hippo sat on Foxy Loxy. That was very funny to read.
I recommend this book because it is cool. People 6 to 100 can read this book. If you do read this book, it will get funnier and funnier each time you read it. So that is why you should go get this book.