Sammy the Seal
Written by Syd Hoff
Illustrated by Syd Hoff
Reviewed by Priscilla C. (age 8)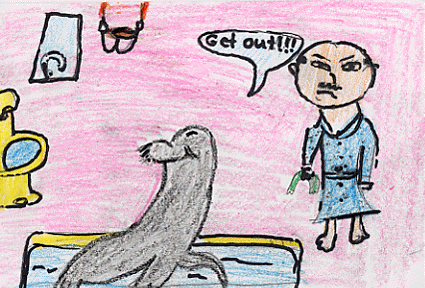 I read this book named "Sammy the Seal". This story is about a seal that gets out of his cage and looks at the world.
I think this book is funny because Sammy says he wants to see what the world is like. Sammy says "Someone please let me out of this cage!" My favorite part of this book is when Sammy gets into someone's bathtub, the man shouts "Get out!" This is an exciting book when Sammy ends up going to school and singing with the kids. The teacher says "Who sounds like a seal?"
I think you should read this book because it is funny and you will want to read and see what else Sammy does.