The Mystery of the Pirate Ghost
Written by Geoffrey Hayes
Illustrated by Geoffrey Hayes
Reviewed by Arihant M. (age 8) & Gary L. (age 8)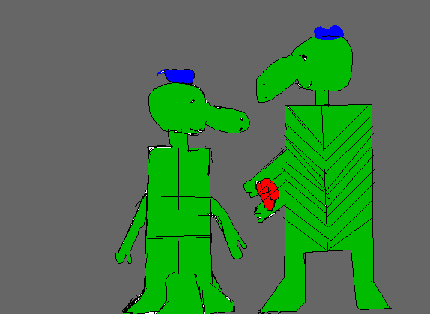 Otto, Uncle Tooth, Auntie Hick, Joe Puffen and Captain Poopdeck team up to solve the mystery of the pirate ghost. The pirate ghost messed up Auntie Hick?s candy store, stole Captain Poopdeck?s clothes line, stole Otto?s trumpet and did other bad stuff. Otto found Blackeye Doodle?s hat and Uncle Tooth thinks that Blackeye Doodle is the pirate. They found Blackeye Doodle?s hat, a cave, a secret manhole and a message on the front of Uncle Toot?s house. The message said, ?Give me back my hat or you will be sorry.? And they are clues. The pirate ghost used to live in the manhole. They went to the pool hall because he used to live there, but the ghost wasn?t there! Otto found the pirate ghost?s secret cave, where he lives now, and solved the mystery of the pirate ghost.
Our favorite part is when the frog was smoking because we never saw a frog smoking. The book reminds me (Gary) of The Magic Tree House books and other adventure books that we?ve read. We are not sure if the characters are dragons or dinosaurs. Our favorite character is Otto because he solves the mystery of the pirate ghost. He is a brave character. We felt sad because the pirate ghost stole Otto's? trumpet. We felt happy because Otto solved the mystery of the pirate ghost.
My (Arihant?s) favorite part was when Otto wanted to go on an adventure which came true because I like going on adventures too. I felt excited because when I started reading it I wanted to know what was going to happen.
We recommend this book to people who like mysteries, adventures and pirates.