Body Battles
Written by Rita Golden Gelman
Illustrated by Ellory Freem
Reviewed by Ian W. (age 8)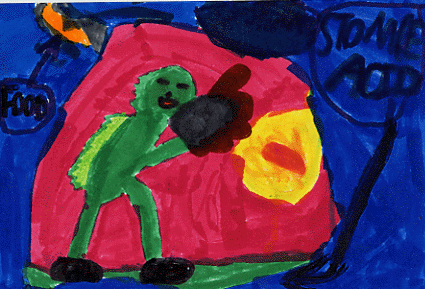 Germs can get through and make you sick! Weapon-1 Ear Wax traps germs in your ears. Weapon-2 Cells may kill germs and eat germs. Read this book to find out the characters. There are 9 characters, find out who they are.
I like this book, because it is non-fiction. I liked the character Stomach Acid, because he was funny. The story reminds me of The Magic Schoolbus- The Human Body, because they go into stomach acid. I think it is the best book I've ever read! It's a great book, it's non-fiction, it has great illustrations.
I recommend this book to the whole school. First through fifth grade would lik this book.