So You Want to Be a Wizard
Written by Diana Duane
Reviewed by Paige F. (age 10)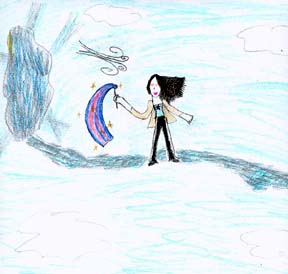 So You Want To Be a Wizard is about a girl named Nita who finds a book in the library that says it can make her a wizard! At first she doesn?t believe it, but then strange things start to happen, such as when someone gets mad at Nita sparks come out of her fingers! One thing leads to another and soon enough she's in an alternate universe. This book is part of a series. The next one is Deep Wizardry if you?re hungry for more!
I think the moral of this story is don?t tamper with things you don?t know much about. My favorite part is when Nita gets back at Joanne (the school bully), because Joanne was terribly mean to Nita. This book also has funny moments, in my opinion. I like the book because I think it's interesting, especially the parts about magic.
So You Want To Be a Wizard by Diane Duane is a great book that I would recommend to someone who is at least ten and has a big imagination, because at times the book is confusing.