The Paperboy
Written by Dav Pilkey
Illustrated by Dav Pilkey
Reviewed by Bianka P. (age 7)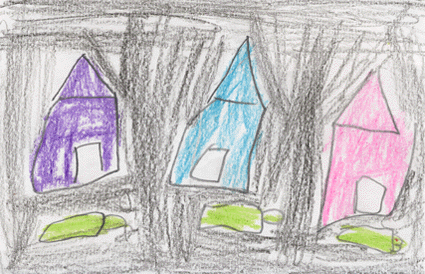 The Paperboy by Dav Pikey. This is a book about a boy and a dog. The first part was early in the morning. He woke up and he delivered newspapers. Next, he eats breakfast. Then he goes to the garage and puts rubber bands on the newspaperes. Then delivered the newspapers. Then when he delivered the last newspaper, he raced with his dog back home. Then his parents are awake talking in their bed and his sister is watching Saturday cartoons. Last, the boy and his dog went back to sleep.
I liked that early in the morning he woke up and he delivered newspapers. It is funny at the end. It said that he had a dream. The funny part was that he went back to sleep. I enjoyed this book. I liked it when they took a nap again.
If you are afraid of the dark then you will not like this book. You should read this book. It is good. You will like this book if you like to ride bikes and you have a dog.