The Paperboy
Written by Dav Pilkey
Illustrated by Dav Pilkey
Reviewed by Kimberly S. (age 7)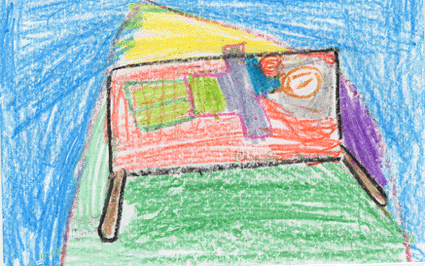 This is a book about the paperboy. The first thing he did is got out of bed. And the next thing he did is ate cereal. The third thing he did is delivered the newspapers. The last thing he did is he went back to bed.
The Paperboy was a good book. The part I liked was when he delivered the newspapers. Now that book was wonderful. I did not hate any of those sentences on that book.
You should read this book because it is a really good book. If you like delivering newspapers you will like this book.