Pinocchio
Written by Margaret Hillert
Illustrated by Laurie Hamilton
Reviewed by Juan S. (age 7) & Carter S. (age 6)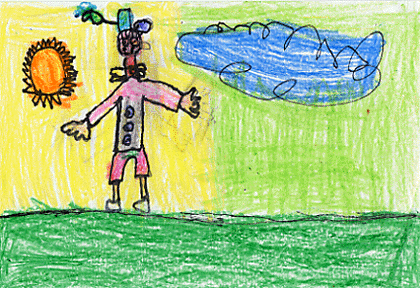 This book was about an old man. He made a boy puppit named Pinocchio. He did a good job. He has clothes and he has hair. First, the man told him to go to school but another boy told him that school was not fun. Then the boy told Pinocchio to go with him. Pinocchio got into trouble. In the end of the book Pinocchio turned into a real boy.
Carter S. did not like this book because he doesn't like puppit shows. (It is the Pinocchio book) Juan S. likes the book because it was funny when they got inside a whale and built a fire in the whale and the whale spit them out.
If you like puppits, you will want to read this book. This was a good book because it will make you laugh. It also teaches you not to lie.