Clifford's Kitten
Written by Norman Bridwell
Illustrated by Norman Bridwell
Reviewed by EM (age 6)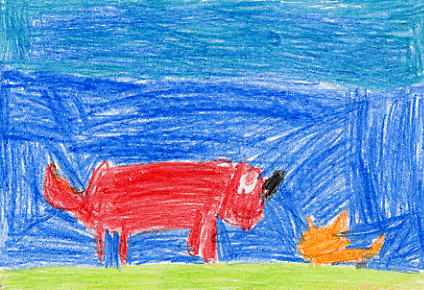 This book is about Clifford and a kitten. The kitten was lost. He chased butterflies and sharpened his claws.
I like this story because it is funny. My favorite part was when Clifford jumps into a dirt truck to catch a ride. I like Clifford books because they are funny and they have a good lesson to learn.
This book makes me wonder why Emily Elizabeth didn't put Clifford in the doll carriage but she did put the kitten in!!
If you like stories about Clifford, you should read this book.