P.J. Funnybunny Camps Out
Written by Marilyn Sadler
Illustrated by Roger Bollen
Reviewed by AK (age 6)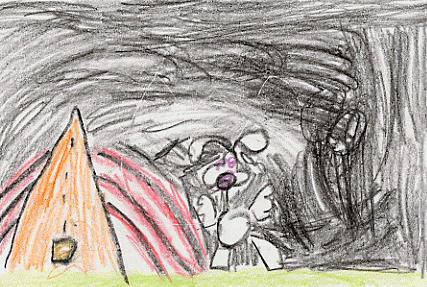 This story is about P.J. Funnybunny going camping in the woods with his friends. Their tent fell down. Their sleeping bags floated down the river and then they got scared and went home.
I like this story because I like to go camping, too. I thought it was funny when P.J. said, "Camping is not for girls." My favorite character was P.J.'s sister, Honey Bunny. I liked her because she scared P.J. and his friends. I think this story is funny because P.J. even scared himself. I like the pictures in this book because they are colorful and bright.
If you like camping and stories that have animals in them, you should read this book.