The Comeback Challenge
Written by Matt Christopher
Illustrated by Karen Meyer
Reviewed by Austin B. (age 10)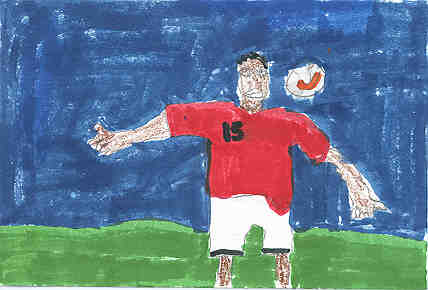 This book is about Mark Conway. He is staying with his grandparents because his parents are divorced and figuring out who he should live with. Mark plays on the school soccer team. But the team captain Vince ignores him on the field. Mark knows the team could be better if they worked together. The scorpions (school team name) win the division and Mark and Vince are both nominated for MVP. Read to find out what happens to Mark.
I like this book because it tells you that you need to speak up if something bothers you. My favorite part was when Mark scored his first goal because it was exciting. Matt Christopher is a great author because he has a meaning in every book.
I recommend this book to boys and girls who like sports. I recommend this book because it's fun to read. This book is so good because it could happen to you.