Wayside School Gets A Little Stranger
Written by Louis Sachar
Reviewed by Collin H. (age 10)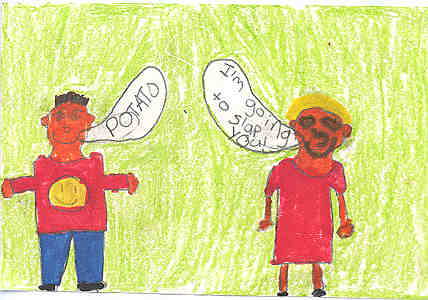 This story is about a school that was under repair. Louis (the yard teacher) worked on the school for two hundred and forty-three days. When the school was under repair all of the kids who went to the there had to go to different schools. No two kids were sent to the same school. But Todd was sent to the worst school of all. Wait I don't need to tell you. You already know Todd was sent to your school. Every time the kids walked by the school they saw a sign that said "Wayside School Closed for Repair". It made the kids sad when they saw the sign. Every time Louis ( the yard teacher) saw the kids he hid behind a corner. He was afraid he would cry if he talked to them. Then finally the school reopened. The kids went to their teacher's room. Their teacher's name is Mrs. Jewls she is very nice. But then, a few days later Mrs. Jewls announces to the class that she is having a baby and that they will have a substitute teacher. If you want to find out what happens next read this book.
This book is very good. I liked it because it was funny. My favorite part is when they get their substitute teacher because it gets funnier. The character Todd reminds me of Anthony D. because he is also funny.
I recommend this book to people who like funny books. If you liked the books Holes, Sideways Stories from Wayside School, or Wayside School is Falling Down you will enjoy this book.