Basher Five-Two
Written by Scott O'Grady
Reviewed by Kris I. (age 10)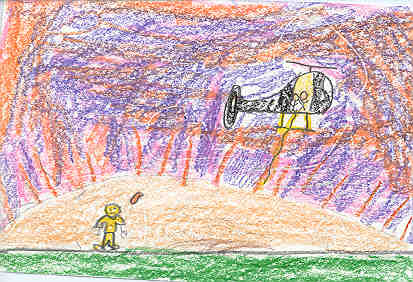 Basher Five- Two is about Captain Scott O'Grady, an F-16 fighter pilot. His plane was shot down while he was flying over Bosnia. His parachute carried him five miles from where his aircraft was shot down. He was on the run for six days from his enemies. With little water and no food except leaves, and ants. Many different and exciting things happen like the day his aircraft was shot down and he hid in bushes while the enemy was five feet away from him. If you want to know what happened to Captain Scott O'Grady you should read the book.
I really enjoyed reading this book because more and more exciting things happen. My favorite part is when he eats ants. This is not like any other book I have read because it is about an F-16 fighter pilot.
I recommend this book to all ages. I would also recommend it to people who want to fly when they grow up.