On The Banks of Plum Creek
Written by Laura Ingalls Wilder
Illustrated by Garth Williams
Reviewed by Jessie G. (age 10)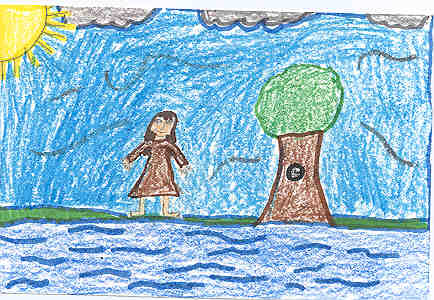 Laura and Mary Wilder live on the banks of Plum Creek. They help Ma with chores. After chores they play, sew, or watch Carrie, their little sister. When they first come to Plum Creek they lived in a dugout, then Pa borrowed money to build a real house. Laura and Mary sleep in the attic bedroom. One day Mary and Laura go to school. A girl named Nellie teases them. Laura wants to get Nellie back, but how? To find out read "On the Banks of Plum Creek."
I like this book because it is funny and exciting. I found Laura interesting because she was always liked going west with her family. This book is in a good series. You should read them all.
I recommend this book to 4th and 5th graders. I also recommend this book to kids who are interested in Laura Ingalls Wilder.