Big
Written by Wiley Blevins
Reviewed by SA (age 5)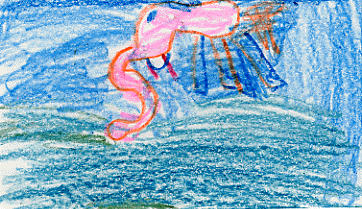 This is a story that shows pictures of animals. The pictures show different sized animals living in different places. They are colorful animals. The most important thing is the picture of the lion who has to eat and sleep to grow and make new lions.
My favorite part was when the book showed a little dog at the end of the story because it was a baby puppy. I like this book because it is a fun story. It's fun because it has a turtle and I like turtles. This book is special because the pictures make me giggle. I do not like the cow because it looks mean with sharp horns. I think my mom and anyone who likes pictures of animals should read this book.
I don't think my uncle Jimmy would like this book because of the picture of the cow.