What Did They Drive?
Written by George Wong
Reviewed by DB (age 6)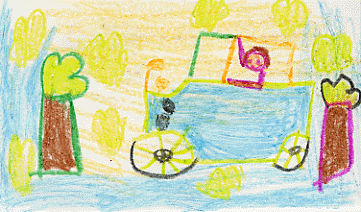 This story is about cars. The cars are old and new but they all help people get around. The old cars look very different than the new cars.
My favorite part was seeing families driving their cars around to get food. I did not like that the pictures did not have color because black and white pictures are not as good looking. But the pictures were good because they were real pictures of real cars and people.
Teenagers like my cousin Terry won't like this book because they like new fast cars not old time cars. Kids who want to see what cars used to look like will like this book.