Halmoni and the Picnic
Written by Sook Nyul Choi
Illustrated by Karen M. Dugan
Reviewed by Meisha P. (age 9)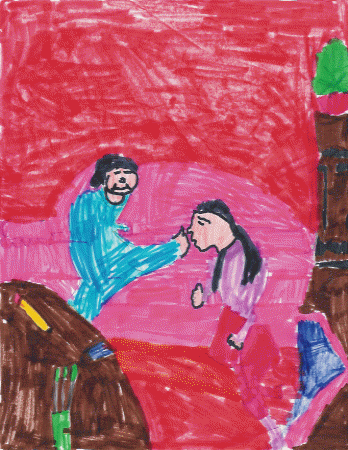 This book is about a Korean grandmother, named Halmoni, that couldn't get used to American culture. She was too shy to talk in English.
The book was exciting, cool and interesting. I like the book a lot because it has good illustrations. It taught me about Korean culture, like when you smile you have to put your hand over your mouth.
My favorite part was at the end of the book. It was when Halmoni was whispering a little English. It was my favorite part because she hadn't talked in English all her time in America. Halmoni changed at the end of the book when she started to talk in English.
I recommend this book for people that would like to learn about Korean culture. I think kids in grades 2-6 would enjoy it.