Baseball Saved Us
Written by Ken Mochizuki
Illustrated by Dom Lee
Reviewed by Taner C. (age 9)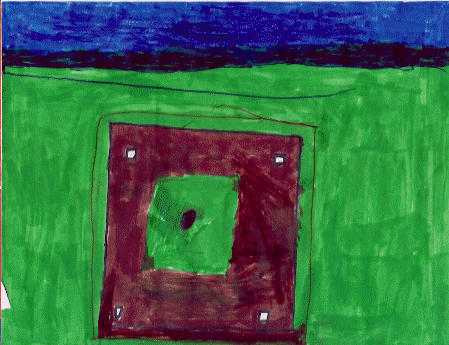 This is a good book! The book is about a kid who persevered. He was a Japanese-American boy who was sent to an internment camp during World War II, in 1942. People in the camp created a baseball field and the women made uniforms. They played baseball. They weren't good, but it helped them pass the time.
I think the book was interesting because I learned what internment camps were and how they were used during World War II. I didn't know anything about them before I read this book.
This book has many illustrations. Most of them are made with dark colors and are serious looking. They help the reader understand the story and the feelings of the characters.
My favorite part was when the kid hit the ball over the fence for a homerun. I felt happy for him because he had a very hard life and making a homerun was something really special for him.
I think kids in grades 1-8 would like this book because they could learn about World War II and American history from it.