This is Our House
Written by Michael Rosen
Illustrated by Bob Graham
Reviewed by Katie K. (age 9)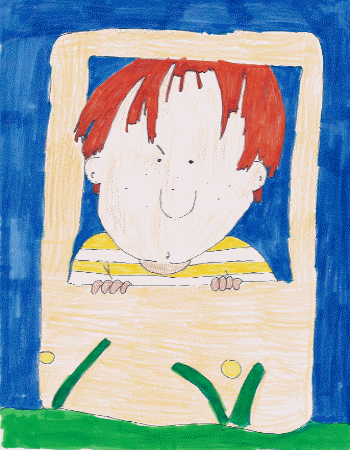 This book is about a boy named George. George and his classmates built a house out of a huge cardboard box. Then George became very bossy. He made rules about who could go in the house and who couldn't.
This book is good because it teaches people a lesson which is not to judge people by what they look like. For example, in the book George said that the house wasn't for kids that wear glasses. Then George said the house wasn't for twins. When George said that I knew how the other kids felt. They felt mad, sad, and angry. I could tell because I saw it in the illustrations. I liked the illustrations because they were colorful and helped give the message of the story because you could see it in the expressions on the kids' faces.
My favorite part was when George went to the bathroom and all the other kids snuck into the house even though George had told them not to. Then when George got back he saw everybody in the house. Charlene said, "This house isn't for people with red hair!" George felt really bad. Then he realized the house was for everybody.
I think a lot of people will like this book. Kids in grades K-3 should read the book and enjoy it.