Sweet Clara and The Freedom Quilt
Written by Deborah Hopkinson
Illustrated by James Ransome
Reviewed by Bea D. (age 9)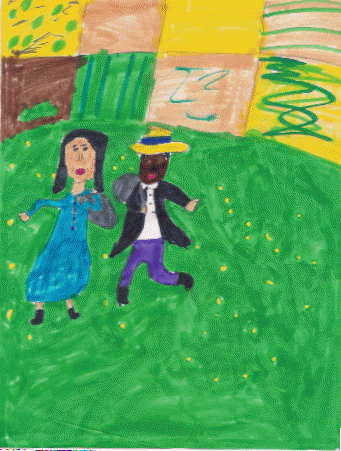 This book is about a girl named Sweet Clara. Clara is a slave who wants to get to freedom. I think this book is very interesting and happy. It is interesting because Clara learned how to make a quilt. It is happy because she made a quilt map that helped her get to freedom.
My favorite part was when Clara saw her mom after a long time because it was exciting. I felt happy for Clara and proud of her when I read this book. It made me wonder how she felt. I liked Clara because she was very smart and brave. She showed perseverance by escaping and helping others get to freedom. Clara was my favorite character.
I think kids in 2nd-4th grade, and people that are interested in slavery would like this book.