The Talking Cloth
Written by Rhonda Mitchell
Illustrated by Rhonda Mitchell
Reviewed by Katelyn B. (age 9)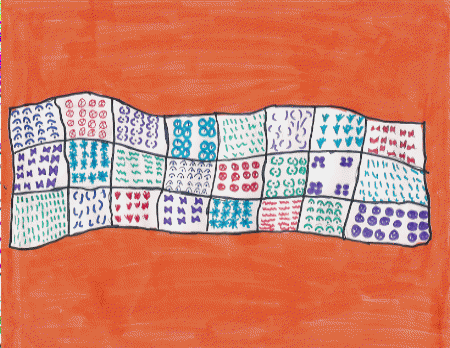 This book is about a girl telling a story about her Aunt Phoebe who collected things for a living. At one time Aunt Phoebe showed the girl a long cloth. That long cloth was called The Talking Cloth. It was called The Talking Cloth because there were symbols on it and the symbols meant things. The girl liked The Talking Cloth. The cloth was made by Ashanti people from Africa.
My favorite part of the book was when I saw a picture of the cloth laid out on the floor. I saw how long it was. I like this book because a girl is learning about a cloth, symbols, and African culture. I like Aunt Phoebe because she was always telling the girl about The Talking Cloth.
I think first and second graders might like reading this book or having the book read to them.