You Forgot Your Skirt, Amelia Bloomer
Written by Shana Corey
Illustrated by Chesley McLaren
Reviewed by Andrea H. (age 9)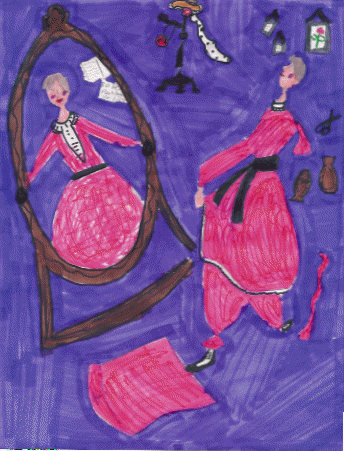 Amelia Bloomer was a very improper lady. She tried to make votes for women possible, and she thought proper women were silly. She published a newspaper named The Lily, especially for women. Amelia changed the proper dressing style by wearing bloomers, but some proper people didn't like it.
I think this is a very good book because Amelia was trying to show the women what they were missing and how it was good to wear different styles. I like the part when Amelia makes The Lily, because it was cool how there was a paper only for women, and I like the name.
I felt kind of good and kind of bad about this book because Amelia was trying to help the women, but they didn't accept her help. The good thing was Amelia was trying to help. I felt very happy about Amelia trying to help the proper women, but I wondered why the proper women didn't want her help.
I recommend this book for K-4th graders because it has a lot of words and illustrations they can understand.