Teammates
Written by Peter Golenbock
Illustrated by Paul Bacon
Reviewed by Steven G. (age 9)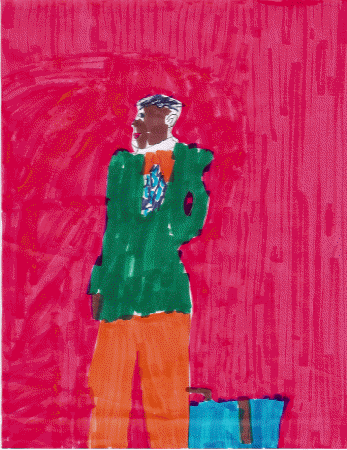 This book is about a black person named Jackie Robinson. He is a baseball player that tries out for the Brooklyn Dodgers. He makes the team. His teammates do not want him on the team, so one of them writes a petition to get him off the team, but Pee Wee Reese refuses to sign it so Jackie stays on the team. At the end there is a game. Everyone is booing Jackie, calling him names. Pee Wee Reese walked up to him and put his arm on his shoulders to show his support.
I liked this book because it is about two people who are teammates. I liked the part at the game because Pee Wee Reese walks up to Jackie and puts his arm on his shoulder to show he didn't care what color his skin was. I thought Pee Wee Reese was interesting and brave because he did not care taht Jackie was on the team. He knew Jackie was a great baseball player.
I recommend this book to people that like books about brave characters. This book is about people that persevere. I think kids in grades 2-6 would enjoy this book and learn a lot from it.