People Live Here
Written by George Wong
Reviewed by AL (age 6)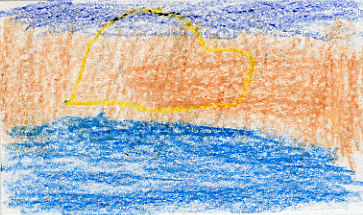 This story is about people living in the desert, plains, forest and wetlands.
The most important thing in this book is that it shows that people live everywhere. I do not like the part of the book about people living in wetlands on the water because the water looks dirty. The pictures in this story are good because they show what kinds of places people live in. My favorite part was about people living in deserts because I like the sand that you find in a desert. I think kids like my brother should read this book because they can see where other people live.
I don't think my mom or dad should read this book because it is a short book and made for kids.