Plants and Animals Live Here
Written by George Wong
Reviewed by SS (age 6)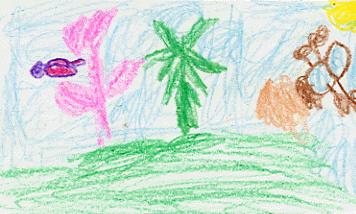 This story is about plants and animals and shows where they live. The animals love to eat. The most important thing that happens in this book is that plants and animals live in the same places.
My favorite part was when they showed the river. The river was doing nothing because the river was very big but still plants and animals lived in the river. The pictures were very good because they are photographs of real plants and animals not drawings. Everything in this book is interesting to me because I like plants and animals both.
My friends could read this book because they could learn how to read and at the same time learn about plants and animals. But I don't think my sister would like this book because she does not like too many animals.