The Little Panda
Written by Helen Chan
Reviewed by WM (age 5)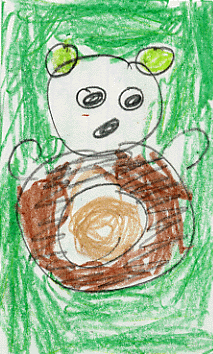 This story is about a little panda that grows up, eats, climbs and walks.
I like the part when the panda grows up because I like when people grow up so that they can get smarter and stronger. I like this book because it has facts about pandas. The book is special to me because I like pandas. I did not like the part when the panda was a baby in the forest because he had white fur and it was dark in the forest. I don't like the color white. The pictures in this story were good because there were real pandas that I liked to see.
I think people should read this book because it is about my favorite animal. If you want to learn about real panda bears you will like this book like I do.