Charlie and the Great Glass Elevator
Written by Roald Dahl
Illustrated by Joseph Schindlman
Reviewed by Scott M. (age 10)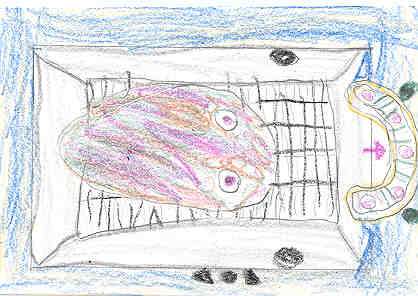 Charlie and his family are in the glass elevator once again for a big adventure. This time they go into outer space. They meet up with some Vermicious Knids. The Knids chase them all around space. They find a commuter capsule and the Knids try to break their jets. The Great Glass Elevator attaches to the capsule so they can get back to earth. Now read the rest of the story to find out what happens next.
I thought the book was good and I liked it because it was funny and unique and different than most books. My favorite part was when they were invited to the White House because I thought they were going to get in trouble for going up to the space hotel. I also liked the part where a Knid attacked the great glass elevator and got a bruise on his bottom. It was funny. I like Charlie because he began to act like Mr. Wonka.
I recommend this book to almost anyone because it is funny and interesting. I think 2nd and 3rd graders would like this book because the book is non-fiction and could not happen in real life. The author was able to hold my interest because each chapter was so exciting I could hardly wait to read the next chapter to see what was going to happen next.