Stuart Little
Written by E.B. White
Illustrated by Garth Williams
Reviewed by Kevin M. (age 10)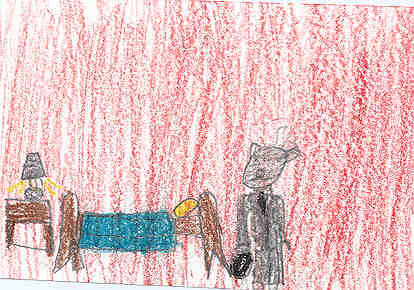 Stuart Little is a story about a mouse that lives with a human family. When Mrs. Little's second son arrived, everybody was surprised that he turned out to be a mouse. Even though he was a mouse the Little family still loved him. Stuart was helpful around the house. Once Mrs. Little lost her ring down the drain and Stuart went and got it. Stuart went on many exciting adventures. On some of his adventures he ran into bigger animals that would try to eat him. If you want to find out what happens next, read the Stuart Little book.
I really enjoyed Stuart Little. My favorite part was when Stuart went down the drain to get Mrs. Little's ring. It was funny the way he wiggled to get in the drain. It was easy to think of him going down the drain.
If you liked E.B. White's book Charlotte's Web you would enjoy this book. E.B. White writes with lots of interesting details. This made the book easy to read.
Garth William's pictures were very good. I liked them because they were pencil sketches. The pictures are small with very little extra details.
I recommend this book to readers between the ages of 8-10. I think boys and girls would both enjoy this book. It is an exciting book filled with action and humor.