Big Egg
Written by Molly Cox
Illustrated by Molly Cox
Reviewed by B.W. (age 6)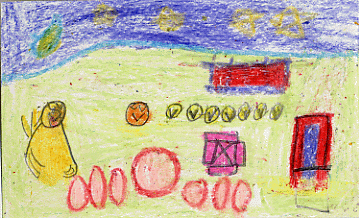 This book is about chicks and a hen. The hen said,"This is not my egg," because her eggs were small and this egg was big. So, the hen decided to go and ask the other animals if it was their egg.
My favorite part is when the chicks hatched out of the egg because I would like to see it in real life. I like the part when the hen says, "I love all the little chicks." It reminds me of when I use to have little chicks. This book makes me feel excited because chicks are my favorite animals.
I think kindergarteners, first graders, and second graders would like this book. It will teach them about the life of a chick.