Twinkle,Twinkle, Little Bug
Written by Katherine Ross
Illustrated by Tom Brannon
Reviewed by T.G. (age 7)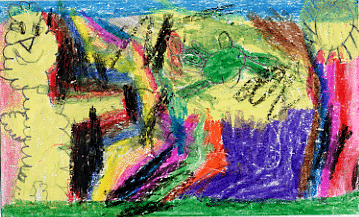 This book is about big bird and a lightning bug. Big bird shows everybody his lightning bug but big bird tells everybody that the lightning bug won't twinkle. There is a present at the end.
I like this book because it is easy for me to read. I also like the pictures because the pictures look colorful. I also like this story because it reminds me of when I use to catch lightning bugs with my family.
I think kindergarteners would like this book. Read this book if you like to catch lightning bugs.