Amelia's Road
Written by Linda Jacobs Altman
Illustrated by Enrique O. Sanchez
Reviewed by Ashley V. (age 8)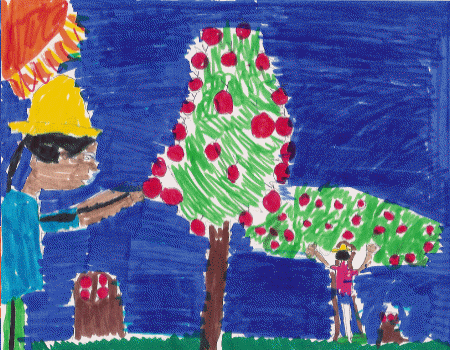 This book is about a little girl named Amelia who has to keep moving and going to different schools. She has to move because her family has to help farmers harvest their crops. Amelia doesn't like to move all the time. One day she had a dream. Her dream was to have a permanent home, a white house with blue shutters and a tree for shade.
Amelia is kind of like me because my family has moved a few times. I have been to three different schools so I know how Amelia feels when she starts at a new school.
What I liked about this book was that one time when Amelia was moving somewhere else she buried her treasures until she came back the next time. I felt happy that she buried her treasures because she could come back to them.
I think Amelia was an interesting character. I liked how she was always thinking, planning, and dreaming about her future.
I think the story will be enjoyed by 3rd-6th graders because everybody needs a place to call home and that is the message in this book.