The Mouse
Written by Angela Royston
Illustrated by Maurice Pledger
Reviewed by M.B. (age 8)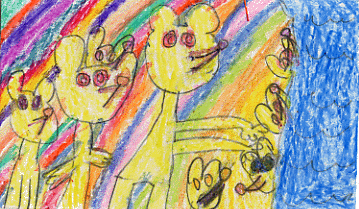 This book is about a mouse that has babies. She works really hard so she can get nuts, berries, and strawberries to feed her babies with. While she was picking nuts, berries, and strawberries, she heard a sound. It sounded like water coming! She rushed over to her nest. When she got there, it was already full of water. She saw her babies floating in the water. She rushed over to the shore so she could pick up her babies one at a time. I think you should read this story to find out what happens at the end.
I like this story because it reminds me of my pet mouse that died. Also, the pictures are very detailed. Last, I like the adventure in the story.
I think my mom and dad and my whole family should read this book because this mother mouse was being very nice to her babies. She fed them how much they wanted. That's why I wrote this story. I think children from kindergarten to fifth grade would enjoy this story.