Because of Winn-Dixie
Written by Kate DiCamillo
Reviewed by Tommy G. (age 10)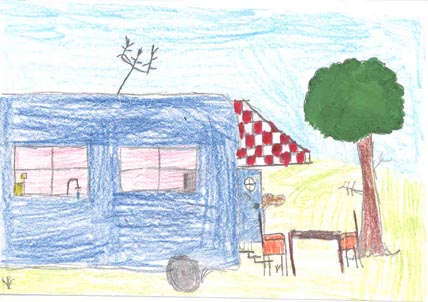 So you want to hear about Winn-Dixie. This story is about a girl that only lives with her dad. See her mom walked out on them so now they live in a trailer park. Opal isn't really soposed to live in the trailer park but since she's quiet and her father is the preacher she is allowed. She found a dog one day at the store so she asked her father when she got home if she could keep him. Now you have to read the book to find out the rest.
My favorite part was when Winn-Dixie knocked over the manager. I like that part because Opal said it was her dog but it wasn't. She said she named her dog after the store. I think the book was unique because Opal and her father bonded more. I thought the book was good because it showed how everyone became better friends with each other.
I recommend this book to people that have maybe even gone though this before.