Junie B., First Grader, (at Last!)
Written by Barbara Park
Illustrated by Denise Brunkus
Reviewed by Laura B. (age 10)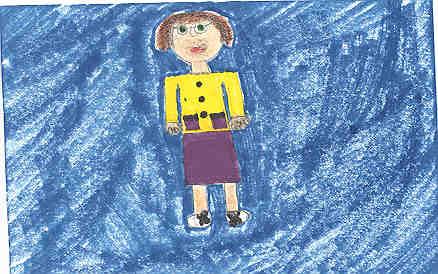 Junie B. is finally in first grade! But a lot of things are different. She has a new teacher, new friends and even a first grade journal. When her teacher gives her class an assignment, she can't read the words off the board! Her teacher realizes her problem and then tries to help her by having her read sentences off the board, and taking her the the nurse. Can Junie B. handle another new thing, glasses? I think you should read Junie B. First Grader (at last) to find out.
I liked the book a lot because it was very funny. I think the book is great. My favorite part was the ending when Junie B. had her glasses and was with everybody. I found Hose interesting because he spoke Spanish and English and didn't even realize when he was speaking Spanish.
I recommend the book because it is very funny and very good. I think people in first grade would especially like it because they can kind of relate to the things the Junie B. faces. I think the characters would interest everybody because there are some new characters and old ones too.