Bunnicula Strikes Again
Written by James Howe
Illustrated by Alan Daniel
Reviewed by Chris M. (age 10)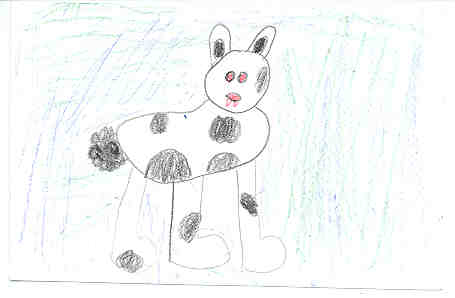 I'm Chris Mannion a fourth grader at OLMC. I reviewed the book Bunnicula Strikes Again. This book is about a dog named Harold and a cat named Chester. But they have this problem with a bunny named Bunnicula. The Monroe family found Bunnicula at a Movie Theater. Chester and Harold are pretty scared of Bunnicula because at night Bunnicula sucks flavor out of vegetables. But they always see Bunnicula crying so they look for Bunnicula's mom. If you want to find out if they find Bunnicula's mom read the book.
A lesson Chester and Harold learned is always try to help, it doesn't matter what people might look like.
Bunnicula Strikes Again is a great book. I loved so much I will probably read it again. I found Bunnicula very interesting, because he sucks flavor out of vegetables. Chester had a big change at the beginning of the book he was scared of Bunnicula and wasn't safe around him. But at the end he started helping Bunnicula.
I recommend this book to anybody who can read. Because it always grabs your attention. Readers who like mystery books would enjoy this book.