All the Places to Love
Written by Patricia MacLachlan
Illustrated by Mike Wimmer
Reviewed by Alec E. (age 8) & Gamze G. (age 9)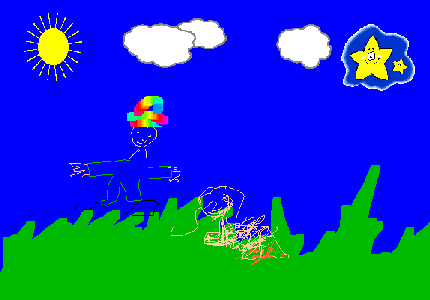 Do you have a favorite place? All The Places To Love is about a boy named Eli who tells about all the places that his family loves at their home in the country. Eli's grandmother shows him her favorite place. It is the river. Eli's mother shows him that her favorite place is the valley. His grandfather's favorite place is the farm. The field is Eli's father's favorite place.
We liked All The Places to Love because the story reminded us of the times that we spend with our families. The illustrations were beautiful and looked real. The words of the story are fancy and interesting. One sentence filled with beautiful language was, "The river falling down over rocks, the hilltop where the blueberries grew." This book makes us feel happy.
Eli wants to share all the special places with his new baby sister. We recommend this book to children and families who have favorite places.