Love is a Handful of Honey
Written by Andreae Giles
Illustrated by Vanessa Cabban
Reviewed by Franchesca G (age 9)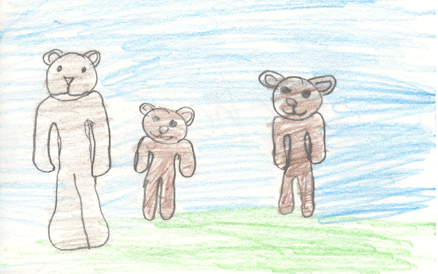 This book is about two bear parents and one little bear and his friends. This book is a love book to the little bear. The main characters are the two bear parents and the little bear.
The parents are very loving to him. My favorite part is when the little bear is playing with his friends. This book reminds me of when I was a little girl and I was playing with my cousin that I lived with. My parents use to treat me the same way that they treated him.
Well I wish you are interested in this book because it is about love to family members.