Nothing's Fair in Fifth Grade
Written by Barthe DeClements
Reviewed by HLW (age 11)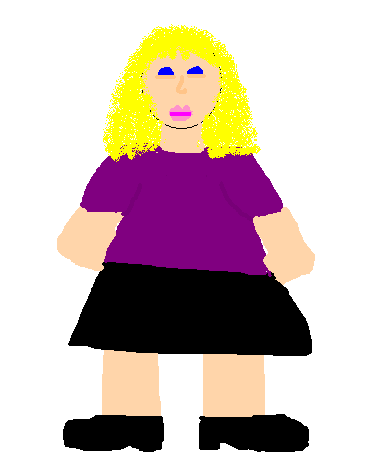 Nothing's Fair In Fifth Grade is an interesting book. It is realistic fiction. The book has 137 pages. This book was written by Barthe DeClements and published by Scholastic Book Services.
This book is about a girl in the fifth grade named Jenny. One day a huge, ugly girl comes to Jenny's class. Her name is Elsie and everyone hates her as soon as she walks in the door. Elsie is on a diet and can only eat what is in her lunch box. So she steals money from her classmates to buy candy but she gets caught. Everything turns around when Elsie's skirt falls down in class. Feeling sorry for her Jenny decides to be Elsie's friend. Then Jenny gets a bad grade in math and Elsie becomes her tutor. Elsie helps Jenny's grade go up but when Elsie, Jenny, their friends, and younger siblings go to a carnival Elsie gets in trouble. Now Elsie's mother has decided to send Elsie to boarding school and Jenny has to convince her to let Elsie stay.
I liked this book because I could relate to the characters and how they feel. This book was told in first person. I think this made the book more interesting because the person tells you what they are thinking.
I recommend this book for girls from ages 9-12. The book is best for girls because the story is told from a girl?s perspective. Girls from ages 9-12 would like the book because that age can relate to the characters best.