The Relatives Came
Written by Cynthia Rylant
Illustrated by Stephen Gammell
Reviewed by Justin P. (age 7), Jessica M. (age 8)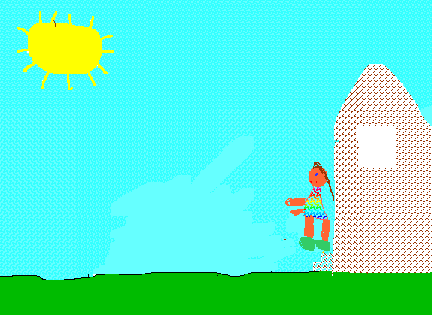 The relatives are going to their relatives' house. They drive up and down mountains. It took them a day to get there. The relatives cry when they hug because they are happy to see their relatives. There are about 30 relatives. The relatives have to sleep on the floor because there were only a few beds. They did a lot of things together as a family like they played instruments and built things with anything they could find.
I (Jessica) recommend this book to people who have a lot of relatives because it is about relatives. I (Justin) recommend this book to kids because it is a fun book and kids usually like funny books.
We like this book because it is funny. It is a very funny book because the relatives are weird because they build things and they sleep with their arms and legs across eachother. This reminds us of long drives we've been on.