Dog Days
Written by Dilys Evans
Illustrated by Krisztina Bentley
Reviewed by Alexis G (age 6)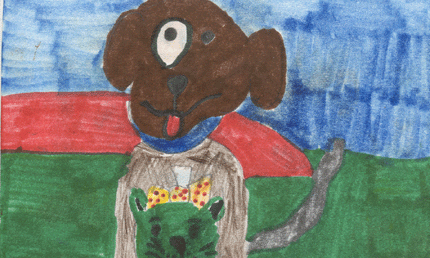 The story is about dogs that come in different ways. I like the story because it brings all kinds of dogs like big and small dogs and hairy and bald dogs to the story. The story brings other dogs like mean and nice and clean and dirty. There are dogs that talk and dogs that are awake and asleep.
The pictures can open in the story and they show you words and dogs with colors. There are black and white and brown and yellow and orange dogs. There are dogs that are jumping and dogs that are scratching. There are dogs that wear bows on the top of their head.
I think kids will read this book because is funny the dog scratches himself. My favorite part of the story is when the big dog is next to the little cat. I think first graders will like this book because it is funny.