Charlie and the Chocolate Factory
Written by Roald Dahl
Illustrated by Quintin Blake
Reviewed by Briana S. (age 9)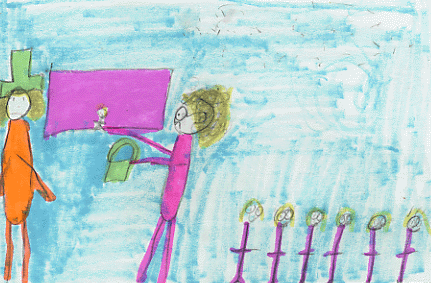 This book is about a lucky boy named Charlie and four other lucky children. They found five golden tickets. Then they got to go to Willy Wonka's chocolate factory. One by one they left except for Charlie. Charlie got something special in the end. Read the book to find out what happens.
My favorite part of the story is when Mike Teevee got shrunk and he was sent into a T.V. set. He looked funny. I disliked Veruca Salt the most as a character because she screamed all the time. This was a good story because the good kid, Charlie, won in the end.
I would recommend this book because it is a kind of funny book. I think older kids should read it because it has more hard words in it.