Charlie and the Chocolate Factory
Written by Roald Dahl
Illustrated by Quintin Blake
Reviewed by Kristina L. (age 9)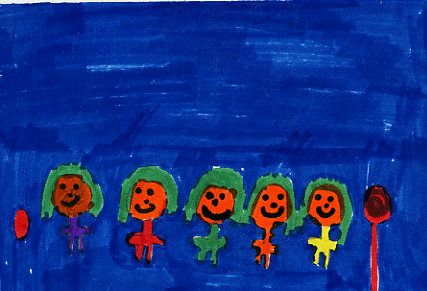 This is a story about a boy named Charlie and a chocolate factory. He found a Golden Ticket, and then he got to go in Willy Wonka's Chocolate Factory. Four other kids got Golden Tickets, too. When they are done going through the factory, they get a lifetime supply of chocolate candy bars. Their cupboards will be full with chocolate candy bars.
I like the Oompa Loompa's because they are cute and so small. I like them because they sing songs about every child. My favorite part of the book was when Charlie found a dollar in the street, and he got to buy some candy with it. I was glad for him. I liked the drawings in the book. They were cool!
I recommend this book. I think it is a good book because it is cool. It had neat kinds of candy. Kids in third grade could read it.