The Last of the Really Great Wangdoodles
Written by Julie Edwards
Reviewed by Allyson L. (age 10)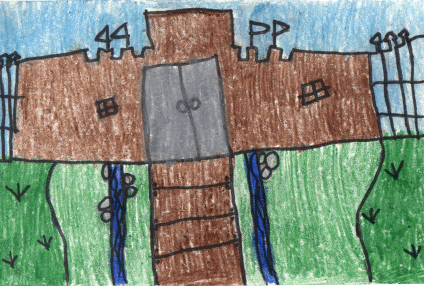 Have you ever heard of a Wangdoodle? A Wangdoodle is an animal that is make-believe. There is only one Wangdoodle left. Lindy, Tom, Ben, and the professor use their imaginations to travel to a Wangdoodle land to see the last Wangdoodle. They were caught the first and second time they tried to go there. However they made it the first time but were told that in order to come back to Wangdoodle land the professor had to make another Wangdoodle. Read this book to find out if he makes it.
This book was about make-believe animals. I liked it a lot because the people are funny. I have never read a book like this. When I read this book I felt happy because they got to go to Wangdoodle land the third time. But I got a little mad at the Prock for not letting them go the first and second time. This book is special because everybody was funny, kind, and unique.
I recommend this book because it was funny. If you like weird books you'll like this one too.