Number the Stars
Written by Lois Lowry
Reviewed by Levi G. (age 10)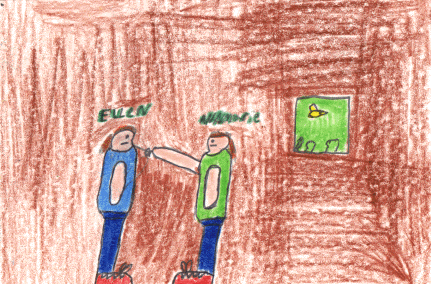 What would it be like to be in World War II? The main characters are Ellen and Annemarie. Ellen is Jewish, and that's a big problem. World War II began when Peal Harbor was bombed. Hitler and the Nazis were trying to take and kill all the Jews. This is where it gets intense. To find out if Ellen gets out alive read this book!
This is a great book! I really recommend this book to you. The unique thing about the story is Ellen's necklace. Ellen's necklace represents a Jewish symbol. This book reminded me of my two grandpas that were in World War II because the story was about World War II.
I recommend this book because it is exciting. Anyone who likes books about wars or the Marines would like this book.