House on Hackman's Hill
Written by Joan Lowery Nixon
Reviewed by Tyler W. (age 10)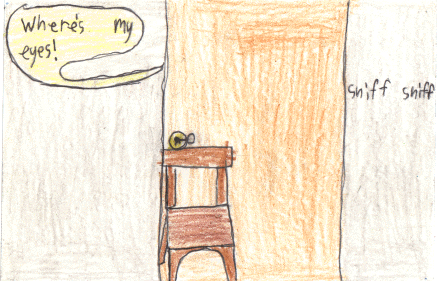 What if you lived in a haunted house as a boy? Mr. Karsten tells Jeff and Debbie when he lived on Hackman's Hill. He talked about a coin that contained the Pharaoh's curse, and when he had it in his possession. He also talked about a mummy which has a 10,000 dollar reward, and Anubis who was an Ancient Egyptian god and guardian of the dead. Mr. Karsten told what happened when he had the Pharaoh's curse. His mom doesn't believe him and Dr. Hickman disappears. After the story Jeff and Debbie go into Hackman's mansion to get the mummy. They find out the horror is true, and something is in there with them. A blizzard keeps them from getting out. Find out if Jeff and Debbie make it out of the mansion or not by reading this book.
My favorite part was when Jeff and Debbie heard footsteps in the tower in Hackman's mansion. Jeff changed because first he wanted to get the mummy then he wanted to get out of Hackman's mansion. When I read this book I felt it was real. I wonder why the thing went up the stairs when they didn't have the coin.
I recommend this book to people who like scary books and mysteries.